ADR
For world class dialogue recording in the heart of London
ADR Studio
We have recorded ADR for some of the biggest hit shows and Oscar-winning feature films over the years. Our four ADR stages provide both 'open room' and 'closed room' (control room and booth) setups to choose from.
Our team works together to create the perfect environment in which the talent can relax to focus on recreating their performance. With round-the-clock support for overseas linkups.
Our large reception space is ideal for actors and clients to relax in, when not recording. And the discreet side-street entrance is perfect for any high-profile actors coming and going undetected.
Alongside our world-class ADR services, we are also experts in long form dubbing and international versioning.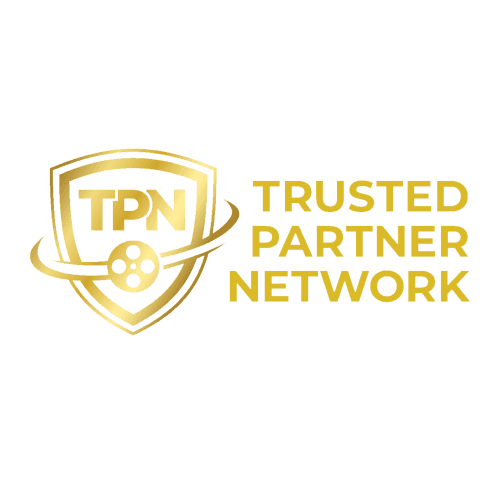 Studio 7 is a sizeable 'open-room' suite, designed by some of the best acousticians in the industry. With space for up to 9 clients and 3 or 4 main actors, the studio has mic points and headphone ports everywhere making it a great space for crowd recording too. It features a two metre projected image and several smaller screens around the room ideal for checking sync.
Studio 1 is a closed room space offering a bright control room and booth comfortable for 3 actors and 6 clients.
Studio 2 is another control room and booth setup, with space for 1 actor and 6 clients.
Studio 6 is our smaller 'open-room' setup, perfect for an actor and dialogue editor.
TPN Certified Studios
As a TPN certified vendor we can handle high-profile pre-release material with confidence. The TPN is managed by the Motion Picture Association of America and is backed by some of the biggest film studios in the world.
The annual audit covers about 300 separate checks from data IO, network and IT security to management processes, training, HR and building security.
Drop us a line if you'd like more information or to see our TPN report.
Selected Work
Dune
We recorded ADR for the sci-fi epic feature film Dune, which went on to win the Academy Award for Best Sound.
Some Kind Words From Our Clients
"We've had the great pleasure of working with Forever Audio for two seasons on Bridgerton. Gabriel, Al and the ADR team have been nothing short of fantastic to work with. We look forward to recording with the guys on future seasons to come!"
Rebecca Wolfe
-
Associate Producer
Bridgerton