For 
world
class
audio
services
Formerly SNK Studios and Red Apple Creative, Forever Audio's dedicated teams in London and New York deliver a truly world class audio service. We are passionate about the impact great audio can have for our clients, creating long term partnerships through collaboration and creativity.
We recorded ADR for the sci-fi epic feature film Dune, which went on to win the Academy Award for Best Sound.
Audio Post Production
Our audio post production team have been mixing award winning commercials, recording voiceovers and sound designing ads for brands and agencies since 2005. We've also dubbed countless international versions of TV shows and films and we regularly record ADR for Hollywood movies and award winning animations. 
Services
International Versioning
Cinema & Immersive
Sound Design
ADR
Voice Over Recording
Snickers
Scriptwriting
Digital Campaign
Spotify
Foreign Language
We brought the iconic "You're Not You When You're Hungry" message to life in digital audio across 21 different markets.
Audio Creative
We're an audio creative agency specialising in audio advertising, podcasts, content and experiences. We are Spotify's Preferred Partner and we work with SMEs to global brands, delivering wild creativity with the expertise to turn great ideas into award winning sound.
Services
Spotify
Radio
Podcasts
3D Audio
Foreign Language
Scriptwriting
Events & Workshops
Audio Adaptations
Dynamic Audio
Immersive Experiences
We worked with PepsiCo to create the new sonic logo for Rockstar Energy Drink. We blended product sounds with musical elements to create audio branding with unlimited applications.
Music
An award-winning team of in-house composers, producers, and supervisors dedicated to delivering the perfect music for your content, campaign, or brand identity.
Our clients include the likes of Amazon, Mitsubishi, Paddy Power, Adidas and many more.
Services
Audio Branding
Bespoke Composition
Music Licensing
Library Music
Sync Licensing
eReceptionist
Campaign Strategy
Planning & Buying
Radio
We planned and booked the media for an audio advertising campaign across radio, podcasts and music streaming services, tailoring the creative message for each channel to deliver outstanding results.
Media
We plan and buy media across all audio platforms. As an audio specialist media agency, we take an unbiased look at audiences across the entire audio space, ensuring that we recommend the best platforms for the highest customer engagement and most effective advertising campaigns.
Services
Spotify
Radio
Podcasts
Campaign Strategy
Programmatic Dynamic Audio
Planning & Buying
Audio Media
Audio Planning and Buying
Digital Audio
Hilda
Scriptwriting
Immersive Audiobook
3D Audio
Audio Adaptation
Hilda immersed listeners in the magical world of Trolberg in a project spanning script adaptation, casting 22 actors for 93 characters, with 3D sound design.
Long-Form Audio
Whether they're entertaining, educational, challenging or life-affirming, we bring stories to life in audio. From podcasts to audiobooks, audio dramas to immersive experiences, we've created them all for some of the biggest brands, publishers and platforms in the world.
Our in-house team of creative writers, sound designers and musicians have been producing award winning long-form audio since 2005.
Services
Audiobook Production
Immersive Audiobook
Podcasts
Audio Adaptation
Spotify Pumped
Audio Experience
Spotify
API Integration
Design
During lockdown, we worked with Spotify to create a customisable audio-driven interactive music and fitness experience to get Spotify users moving again.
See Website
Digital
Our in-house team of designers and developers build digital content for global audio platforms and businesses. 
We've created custom platforms for library music businesses, global advertising campaigns and interactive experiences for Spotify as Spotify's Preferred Partner.
Services
Digital Campaign
Audio Experience
Digital Creative
Design
Voice Assistant Experiences
API Integration
12 Studios
In the heart of London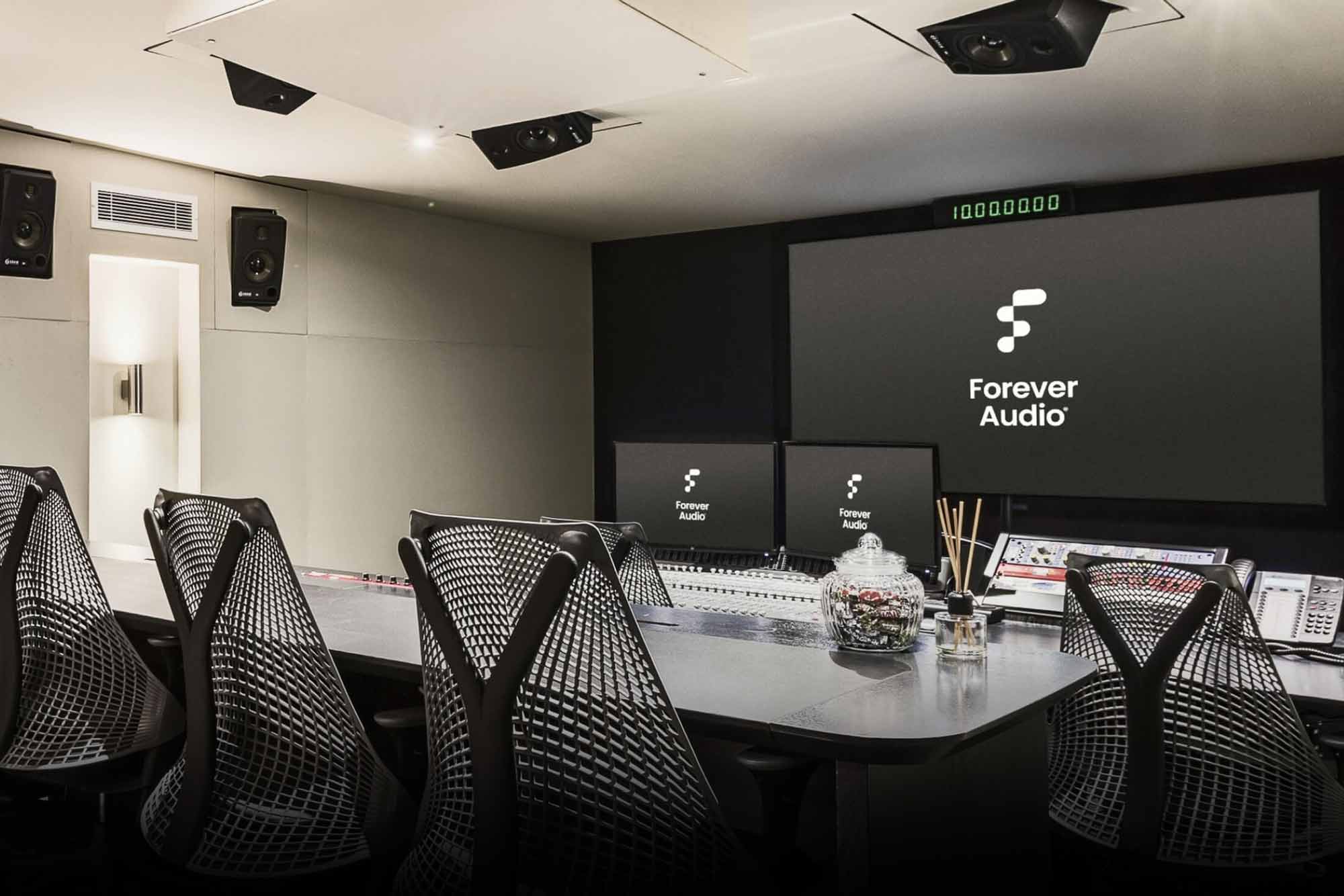 Dolby Atmos and Cinema Mixing
Dolby Atmos + ADR stage
Our famous Dolby cinema suite with Commercials & Trailers certification. Perfect for open-room ADR and group sessions. All studios share our huge SFX server and can transfer projects seamlessly.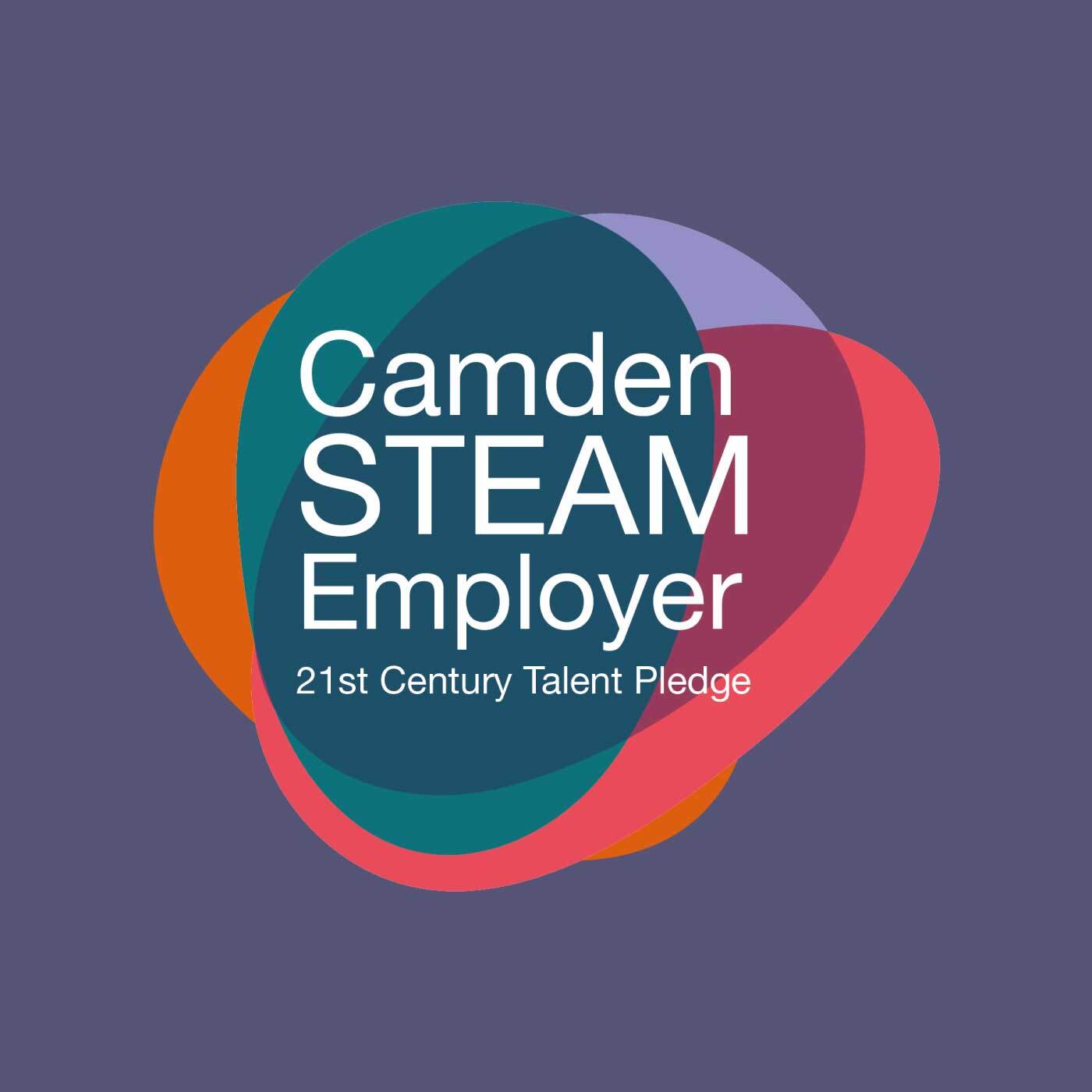 Outreach
We are dedicated to inspiring the next generation through our community outreach work. We run workplace visits, hands on creative sessions and talks for school and college students with the Camden STEAM initiative. We have proudly been recognised by Camden STEAM as an inspirational employer due to the consistent positive feedback from students following our sessions.
We're On The Same Wavelength
We're one team 
We support each other 
We work together to achieve collective success
Some kind words from our clients
"Your crew have utterly transformed our working relationship with Samsung, from going through middlemen to collaborating directly with the end-client Creative Services Team. We trust the exceptional team with our lives!"
Jordan Glazer
-
Client Partner
Spotify